Equipment ‣ Engineering Equipment ‣ Enhancement Tools ‣ Armor Kit
Armor Kit

Swing time:
0.66 seconds
Activation:
10 hits
Duration:
108 seconds
Effect:
312 additional armor to any component
"
Make do with what you have and add armor to the hull. Here's to hoping that this scrap metal isn't needed elsewhere.
"

—unknown
This tool is only available in PvE mode.
The Armor Kit is a tool used to protect airship components with additional armor. After activation the component gets 312 additional armor (type dependent on component). Guns, engines and hull armor get 312 armor points, balloon gets 312 balloon health.
The additional points can't be repaired with repair tools, but can be re-activated with the Armor Kit at any time. The Armor Kit doesn't block any repairs on components, it doesn't start any cooldowns.
The additional armor points always take damage first, including damage from
pilot tools
or
Lochnagar Shot
. Due to the
fire damage type
of pilot tools the usage of Armor Kit to prevent its damage isn't effective. The usage on
light guns
however increases their survivability when using Lochnagar Shot. Guns like
Phobos Mine Launcher
or
Mercury Field Gun
don't break from the shot.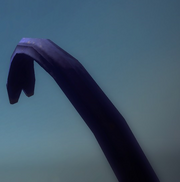 Controls
Edit
The Armor Kit is used in a similar way like the Dynabuff Industries Kit. Left-clicking on a component builds up the charge. Only one enhancement tool can be active on a component at a time. The usage of another enhancement tool will remove all previous charges and replaces the current effect on a component after activation.